Coronavirus
Covid 19 has driven a coach and horses through many of our plans. We can at least be thankful that, unlike many other charities, we are not delivering a service to vulnerable people which could be put at risk by the pandemic.
We were fortunate to have been able to hold our successful concert on 4th March and to have been able to celebrate International Women's Day at the Dome. But our exhibition at the Jubilee Library, planned for the end of March, had to be cancelled.
Our sculptor Denise Dutton lives at some distance from her studio in Staffordshire. Travel to her studio is not essential, therefore production of the maquette, which was continuing apace, will surely now be delayed. We must all focus on protecting ourselves and others and of course the NHS.
We send our very best wishes to all our supporters, especially those who have been ill or whose vulnerability means they are unable to leave their homes at all. We send out condolences to any who may have lost loved ones.
In particular, we send out very best wishes to our Patron Maria Caulfield M.P.. Maria is a nurse and was one of the first politicians to offer her services to deal with the crisis. Stay safe, Maria. Thank you for all you are doing.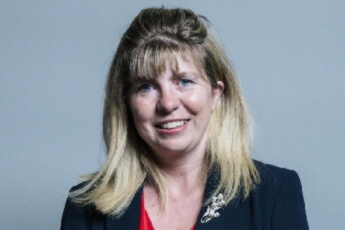 ---
Another Patron in the News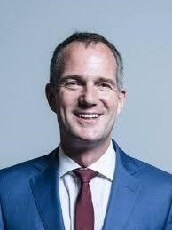 Our Patron Peter Kyle M.P. has been in the news. He has been appointed by Sir Kier Starmer, Labour's new leader, as Shadow Minister for Victims and Youth Justice. We send him many congratulations. We hope he may find an opportunity to mention Mary Clarke in Parliament as a symbol of women's (and men's) struggle for justice. She was, after all, a probable victim of domestic abuse and state violence, as well as of unjust imprisonment. Every good wish for the future, Peter.
---
Fundraising Jazz Concert a Great Success
On 4th March, internationally-acclaimed jazz singers Claire Martin and Liane Carroll gave their much-anticipated concert at St George's Church in aid of the Appeal. The concert was hosted in sparkling style by comedian Zoe Lyons and the hugely effective appeal for donations was made by broadcaster Simon Fanshawe, one of our Patrons. After all expenses had been met, the event raised £4,500. Cllr Alex Phillips, Mayor of Brighton & Hove, was there, as were many councillors. Juliet Smith, Deputy Lieutenant for East Sussex was present, and introduced the evening in her capacity as one of the charity's Patrons. Jazz fans and others who knew little about jazz, packed the church to hear the two singers present "Double Standards – an evening of jazz and joy". There were numbers by Waits, Mitchell and Bennett skilfully mixed with lesser known classics. At times the audience sat in rapt silence, stunned by the talent of the singers and at others, they cheered, whooped and sang along. Claire Martin's extraordinary rendition of A Natural Woman had most of the audience singing. Claire Martin and Liane Carroll were supported by local a cappella group Women of Note and feminist punk band Siren. Siren gave an upbeat first public performance of their moving Song for Mary, especially written by Jude Winter in support of the Mary Clarke Statue Appeal.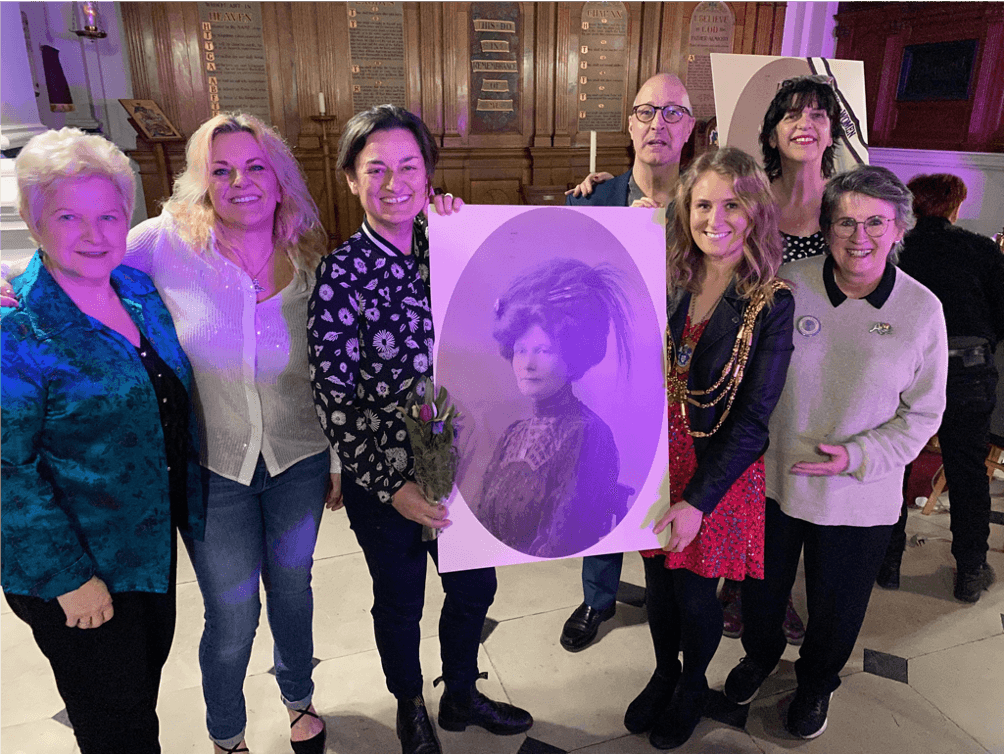 Women of Note's rendition of Nana Was a Suffragette was a revelation to many of the audience, who had never heard it before. The event was organised by the Mary Clarke Statue Appeal, but with the support of many, many others. Jean Calder, Chair of the Appeal, said: "We are so grateful to Claire and Liane for generously sharing their superb music with us. Many thanks too to Siren and Women of Note for their music. Also to Zoe, Simon and Juliet for their pitch perfect interventions. However, the evening could not have been the outstanding success it was without the help of our wonderful team of volunteers, the Friends of Mary Clarke. Also our helpers from the B&H Women's History Group, inVISIBLEwomen and others. I'd like to add my personal thanks to Kate Ray of Whiskey Bravo Productions Ltd, our brilliant stage manager on the night; to Pepper our superb Sound Engineer; and to Laura Chatburn of St George's Community Centre. Last but not least, thanks are due to Jenny Stroud, jazz fan extraordinaire, who introduced us to Claire Martin."
---
Historian Elizabeth Crawford Joins Appeal as a Patron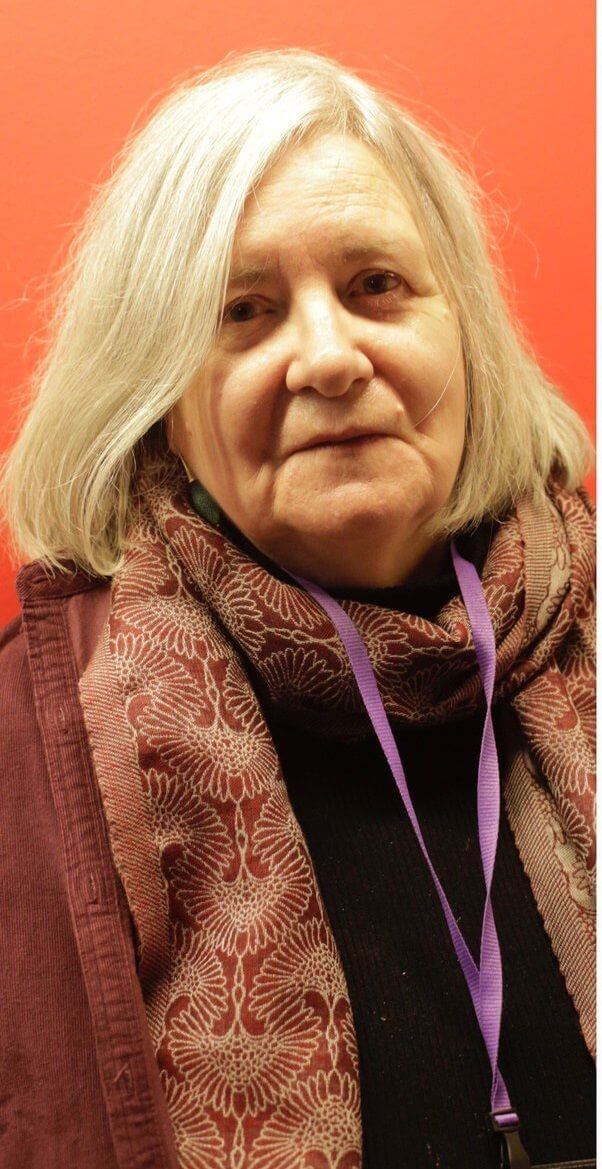 We are thrilled that Elizabeth Crawford, probably the best known British historian of the Suffrage Movement, has agreed to be one of our Patrons. She joins eminent Professor June Purvis, who is an expert on the history of the Pankhursts and wrote acclaimed biographies of Emmeline and Christabel Pankhurst. Elizabeth Crawford is an historian and a dealer in books and ephemera by and about women. Her six books include two seminal reference books: The Women's Suffrage Movement: a reference guide and The Women's Suffrage Movement in Britain and Ireland: a regional survey. She also wrote Art and Suffrage: a biographical dictionary.
She was awarded an OBE in 2018 for services to education, with special reference to the women's suffrage movement. She runs a website –womanandhersphere.com
---
International Womens Day at the Dome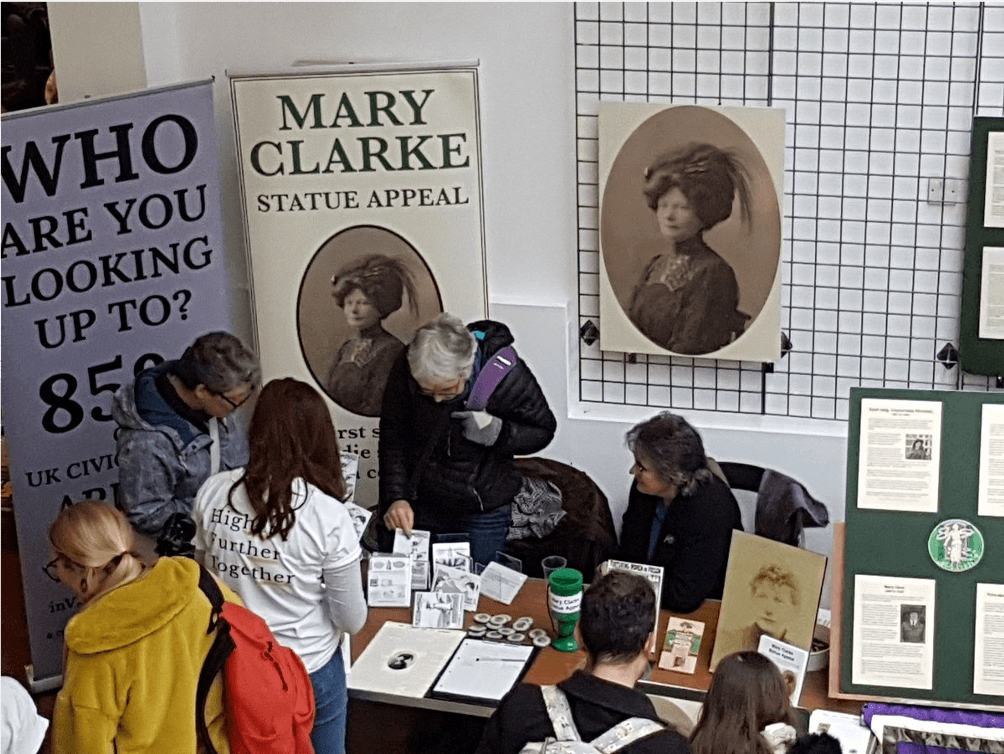 On Saturday 7th March, to celebrate International Women's Day, the Mary Clarke Statue Appeal set up our stall in the Dome, alongside the Brighton & Hove Women's History Group and many other women's and community organisations. We had been invited by Brighton Women's Centre, both to display our work and also to give a talk about Mary Clarke. This was delivered by Jean Calder, Chair of the Appeal. We were supported by Terri Bell Halliwell of inVISIBLEwomen, an organisation which campaigns nationally for statues of women. The Appeal sold badges (beautifully made by Maria Hogg) and Terri sold her cards, kindly donating all proceeds to the Appeal. Our purpose in being at the event had been to raise awareness rather than money, but to our amazement, we made £104.72. More importantly, we met many people anxious to help and support the campaign. Our thanks to Terri and to Ali Ghanimi of the Women's Centre, for inviting us and for providing such wonderful support. Also many thanks to the Museum staff for their help, especially on the day.